CAPITAL STEEL BUILDINGS – the best of the best
In July 2014 Capital Steel Group was awarded its CE accreditation for design protocol, the first company in the cold formed kit building market to do so. This was the culmination of years of investment and effort to gain market acceptance of our innovative approach to portal frame design and made us leaders in our field
Why are CSL the Market Leaders in our field?
What distinguishes CSL from all our opposition is the research, testing and development that have been conducted on our frames to give confidence to ourselves and a sceptical industry that correctly designed, cold formed steel structural frames are as competitive and fit for purpose as hot rolled.
We are at a turning point in this industry and the award of the CE Mark in 2014 and UKCA Mark in 2021 was the next stage in the process.
However, I feel you need to understand a little more the background that has led us to this point and sets us apart from our competitors It is our investment in research and testing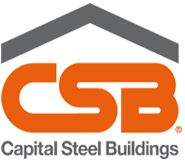 Research on moment resisting joints
2007 – EPSRC CASE Award for PhD project 'Stressed skin effects on cold-formed steel portal with semi-ridged joint' by Mr Andrzej Wrzesien, currently R&D Manager at CSL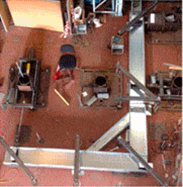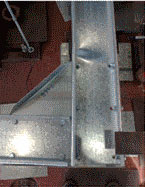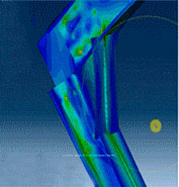 Our Research and Development Manager, Andrzej Wrzesien joined our engineering team full time at the start of 2014 after completing his PhD and a two-year Knowledge Transfer Partnership (KTP) between ourselves and Queens University, Belfast. A KTP is a three-way project between an academic, a business and a recently qualified person (known as the Associate).
The KTP works with over 140 universities, further education (FE) colleges, and research and technology organisations (RTO) across the UK, which translates into over 450 university departments. That includes all Research Excellence Framework (REF) rated departments, covering a wide range of academic disciplines – including engineering, computer sciences, physics and mathematics, management, social sciences and the arts. If you would like more information, go to:www.ktponline.org.uk
Andrzej and CSL were awarded a Certificate of Excellence for an Outstanding project which less than 5% of KTPs achieve. We are also contenders for a National prize in 2015. CSL sponsored Andy through his Phd and over the past 7 years he has tested all the key components that make up our frames culminating in a full scale test to failure of an assembly in the lab at Strathclyde University
Our structural checking engineer is Dr Asraf Uzzaman. Ash was sponsored through his PhD by CSL and in association with Strathclyde University, Glasgow and he too gained an Outstanding award. He is a specialist in Finite Element Analysis – computer modelling to the layman.
DO YOU WANT TO BECOME
A CSB DISTRIBUTOR?